RFS spokesman Greg Allan said, while there was no immediate threat to properties in the area, the Indigenous community at Wreck Bay had been told to remain alert to changing conditions, as well as towns to the north of the national park.
Mr Allan said that a southerly change was expected on Tuesday evening, that could change conditions, with the fire currently listed at a Watch and Act category.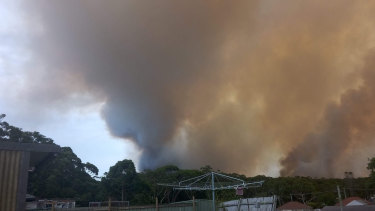 "The direction of the fire could change, but at this stage there is no direct threat to property," Mr Allan said.
"The southerly is expected later, so anyone in that Jervis Bay area needs to remain vigilant and monitor conditions."